Being abroad with GEBHARDT - Lisa

During my studies at GEBHARDT Fördertechnik I had the opportunity to work in our branch GEBHARDT America for 6 weeks. On July 2nd I started my journey to Cleveland. After a very long travel time an employee picked me up from the airport and took me to the accommodation.
The first few days it was hard to understand everything because they spoke very quickly. But speaking a foreign language became easier day by day for me. During my stay I worked on different tasks. One of my tasks was to book the goods receipts and the invoices. Further tasks were to train an employee in SAP and to translate trainings.

Two days after my arrival, on July 4th I was able to experience one of the most important holidays in the USA – The Independence Day. National colors, fireworks and barbecues commemorate the important event. It was great to witness this day in Cleveland and to see how the Americans celebrate it.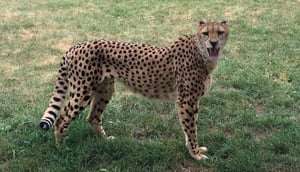 During my entire stay I had very good weather for visiting different cities and sights on the weekend. For example, I've been to Pittsburgh and to the Columbus Zoo. I can definitely recommend the amusement park Cedar Point. Known as "America's Roller Coast" the park features a world-record 71 rides, including 17 roller coasters.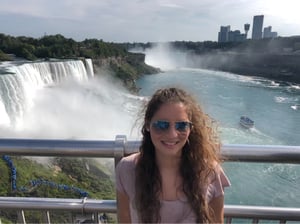 Another place you should definitely visit are the Niagara Falls. I booked a 5-hours tour and I've made a boat trip and sailed close to the cascades of the Niagara Falls. Then I visited the Observation Tower and the Cave of the Winds. Cave of the winds means that you ride an elevator 53 meters deep into the Niagara Gorge. Then you walk over a series of wooden walkways to the famous "Hurricane Deck". That was the best thing I've ever experienced. I was also lucky that I had the chance to visit my favorite singer's concert.
In summary I really enjoyed the time in Cleveland and I'm glad that I had this unique opportunity. Thank you GEBHARDT!

©2018: Alle Bilder von Privat